The 2009 label was inspired by our adorable Cork! He was named after our grapes,
Cork Syrah Syrah…and the grapes are "crushed" to make the wine.
Cork is quite the character. While he prefers to drink pool water not wine, he occasionally enjoys lying with the ants in the vineyard isles while waiting for the grapes to ripen. Cork joined our pack in 2006 and we've had a CRUSH on him, ever since.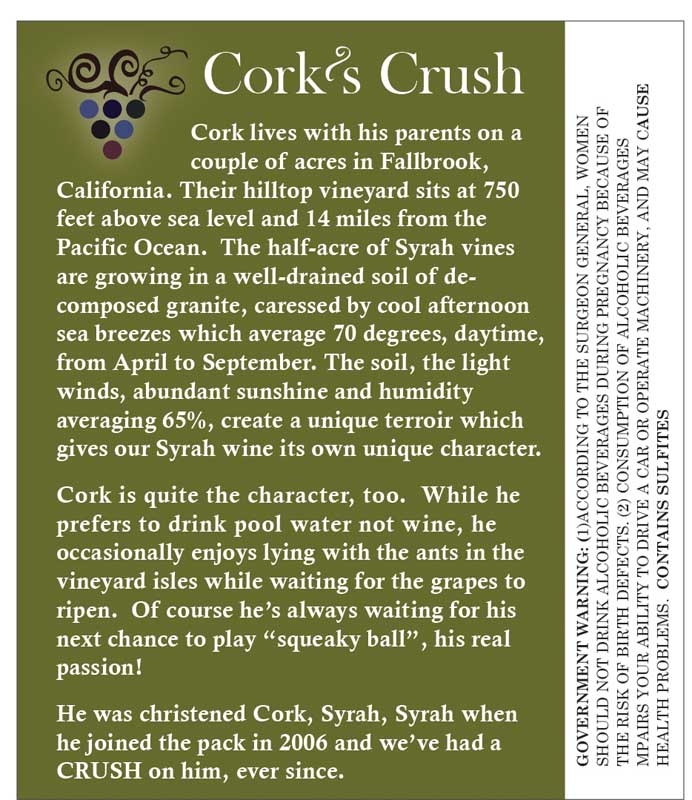 Sold only by the pack or case - $23/Bottle
3 Bottles/Pack = $69
6 Bottles/Pack = $138
12 Bottles/Case = $276
FREE SHIPPING!
***Wines orders will be processed and shipped by Premier Vintners.
We currently DO NOT ship wine to the following states: AL, DE, MA, MS, OK, PA, SD, UT.